FOR IMMEDIATE RELEASE
June 20, 2019

CONTACT:
Heath Montgomery
(424) 646-5260
LAWA ANNOUNCES JUSTIN ERBACCI AS COO, ORGANIZATIONAL CHANGES TO SUPPORT MODERNIZATION PROGRAM
(Los Angeles, CA) Today, Los Angeles World Airports (LAWA) announced the appointment of Justin Erbacci as Chief Operating Officer, along with a number of other organizational realignments designed to emphasize implementation and delivery of the airport's $14 billion modernization program. Erbacci's appointment and the other changes, which are effective Aug. 5, come after current COO Samson Mengistu announced his retirement earlier this month following a 30-year career at the City of Los Angeles and more than 25 years at LAWA.


"LAWA has reached an inflection point in its history as we are now in the critical implementation phase of our ambitious modernization program," LAWA Chief Executive Officer (CEO) Deborah Flint said. "Justin Erbacci brings decades of experience in aviation, technology, business and planning to his new position at this pivotal moment. Great teams are always adapting and we are realigning our executive leadership to better support the next phase of LAWA's evolution, as we transform how the world sees and experiences LAX."


Erbacci was appointed in July 2016 as LAWA's Chief Innovation and Technology Officer and Deputy Executive Director. In January 2018, Erbacci's role was expanded and he was named Chief Innovation and Commercial Strategy Officer and Deputy Executive Director, to sponsor and lead the Terminal Development and Improvement Program.


In his new role as Chief Operating Officer, Erbacci will report to LAWA CEO Deborah Flint and be responsible for overseeing a realigned executive organization focused on implementation and delivery of LAWA's $14 billion ongoing modernization program. As COO he will direct the integration of guest experience, innovation, commercial strategy and corporate responsibility, with world class operations and facilities management.


"Los Angeles World Airports operates some of the busiest and most innovative and dynamic airports in the world that offer passengers a gold-standard travel experience," Erbacci said. "I am extremely humbled by and grateful for the opportunity to work with CEO Flint and a very talented, experienced and dedicated executive team to help lead the implementation of one of the largest, most complex and unprecedented airport transformations and capital improvement programs."


Other organizational changes announced today include:


Bernardo Gogna has been named Chief Development Officer, overseeing planning and development, the LAMP program and the Terminal Development and Improvement Program. Gogna currently serves as LAWA's LAMP program executive, and has more than 25 years of design, program and project management experience. Prior to joining LAWA, he served as Capital Program Director at Amsterdam Airport Schiphol, where he managed a multibillion-dollar landside and airside facilities capital program to deliver a new pier, terminals, roads, and utilities. Prior to joining Schiphol, he was the Director of Global Aviation for AECOM and managed aviation projects throughout Europe, Asia, and the Middle East.

Gogna replaces Bob Gilbert, who will take on a newly created role as Strategic Advisor to the CEO.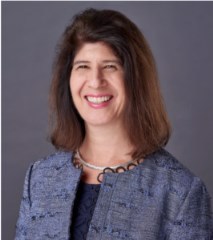 Samantha Bricker has been named Chief Environment and Corporate Responsibility Officer. In this expanded role, Bricker will be responsible for coordinating environmental and sustainability programs, partnerships with external agencies and establishing mobility policy. Bricker was appointed Deputy Executive Director for Project Development and Coordination for LAWA in July 2016, and appointed Deputy Executive Director for LAWA's Environmental Programs Group in November 2016. She is currently responsible for coordinating with external agencies and stakeholders in support of LAWA's LAMP program, and oversees all environmental programs at LAX and VNY. She was formerly Chief Operating Officer of the Exposition Metro Line Construction Authority, where she coordinated the design and construction of Metro's Expo rail line.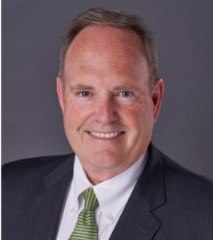 Michael Christensen has been named Deputy Executive Director – Operations and Maintenance. This new role will combine the now-separate divisions into a single operating unit that will coordinate operations, emergency management, Facilities Maintenance and Utilities Group and Van Nuys Airport. Christensen is a transportation professional with 42 years of experience in both public and private sector planning, engineering, goods movement, operations, facility maintenance, governmental affairs and project management on a wide variety of transportation projects and facilities. He has served as LAWA's Deputy Executive Director – Facilities Maintenance and Utilities Group since May 2017. Before joining LAWA, he was the Senior Executive for Supply Chain Optimization for the Port of Long Beach, California. Within the Operations and Maintenance group, Keith Wilschetz will continue in his key executive role as Deputy Executive Director – Operations and Emergency Management, and Flora Margheritis will continue as Van Nuys Airport Manager.


About Los Angeles World Airports (LAWA)
Los Angeles World Airports (LAWA) is the City of Los Angeles department that owns and operates Los Angeles International (LAX) and Van Nuys (VNY) general aviation airports, as well as aviation-related property in Palmdale. Both play an integral role in helping to meet the Southern California regional demand for passenger, cargo and general aviation service. Both airports make a distinct contribution to the strength of the system as it provides a high level of safety, security and service for its customers, communities and stakeholders. More information can be found at flylax.com.

As a covered entity under Title II of the Americans with Disabilities Act, the City of Los Angeles does not discriminate on the basis of disability and, upon request, will provide reasonable accommodation to ensure equal access to its programs, services, and activities. Alternative formats in large print, braille, audio, and other forms (if possible) will be provided upon request.