LAX has 11 animal relief stations pre- and post-security.
For Immediate Release:
April 11, 2019

Contacts:
LAX Public Relations
(424) 646-5260


LAX CELEBRATES NATIONAL PET DAY WITH TIPS FOR GUESTS TRAVELING WITH PETS
LAX has the most indoor pet relief stations of any airport in the U.S.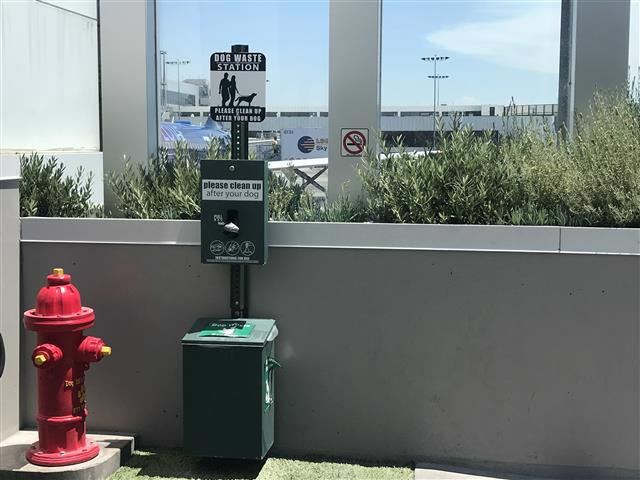 A pet relief station located in Terminal 6 inside the open-air atrium.


(Los Angeles, CA) Angelenos love their pets - and if someone is traveling through Los Angeles International Airport (LAX) with their furry friend, they are sure to be able to find an amenity to support their trip. In celebration of National Pet Day, Los Angeles World Airports (LAWA) is highlighting the amenities that make pet travel easier at LAX.

LAX leads the nation with 11 indoor pet relief stations – one station in eight of the airport's nine terminals, and three outdoor stations located in the Lower/Arrivals areas. LAX has prioritized making pet-relief areas accessible within the terminals so that guests can enjoy the convenience of remaining inside the terminal or boarding areas, without having to exit post-security areas to relieve their four-legged companions. The pet relief stations are an important amenity for those traveling with service/companion animals, and are also used by the Los Angeles Airport Police, Los Angeles Police Department, Transportation Security Administration (TSA) and other K-9 teams deployed at LAX.

"At LAX, we want to make traveling smoother and more enjoyable for everyone - including our four-legged friends," said Barbara Yamamoto, Chief Experience Officer, Los Angeles World Airports (LAWA). "Our animal relief stations allow our guests easier access to much needed facilities, and help create a more positive environment for all those traveling through the airport."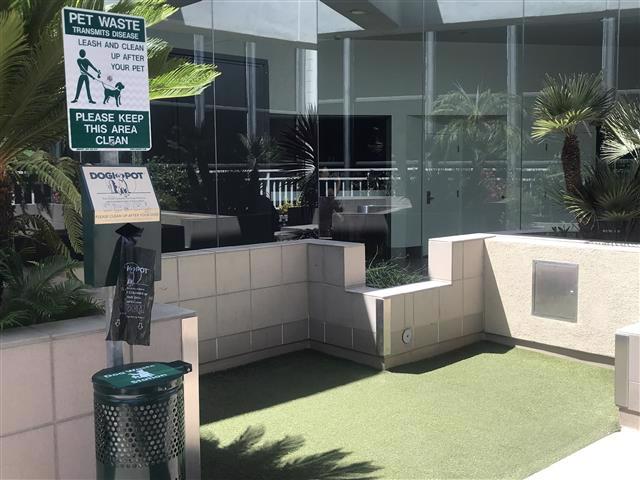 Pet relief station situated in the center of Terminal 3 inside the open-air atrium.


The more than 100 volunteer dogs with LAWA's Pets Unstressing Passengers (PUPs) program also enjoy the convenience of the pet relief stations, as the dogs and their owners walk the terminals and provide comfort to guests and staff. The PUPs program, the largest airport therapy dog program in the United States, is celebrating its six year anniversary this month.

LAX animal relief stations are located at the following locations:

- Terminal 1 near Gate 13
- Terminal 2 near Gate 21
- Terminal 3 inside the open-air atrium
- Tom Bradley International Terminal near the entrance to the walkway to Terminal 4
- Terminal 4 along the walkway to the Tom Bradley International Terminal
- Terminal 5 near Gate 52B
- Terminal 6 inside the open-air atrium
- Terminals 7/8 between Gates 73 and 75B near the public telephones
- Outdoor Lower/Arrivals Level between Terminals 1 and 2
- Outdoor Lower/Arrivals Level between Parking Structures 5 and 6
- Outdoor Lower/Arrivals Level at the east end of the Terminals 7/8

LAX also has retail shops that sell dog treats and toys, including Ashland Hill in Terminals 3 and 7, which sells dog biscuits. The Farmer's Market in Terminal 5 also sells a variety of dog toys and treats, including mini bones in snickerdoodle and peanut butter flavors. There are also more than a dozen water bottle refill stations found throughout the airport provide an excellent way to fill a thirsty dog's bowl.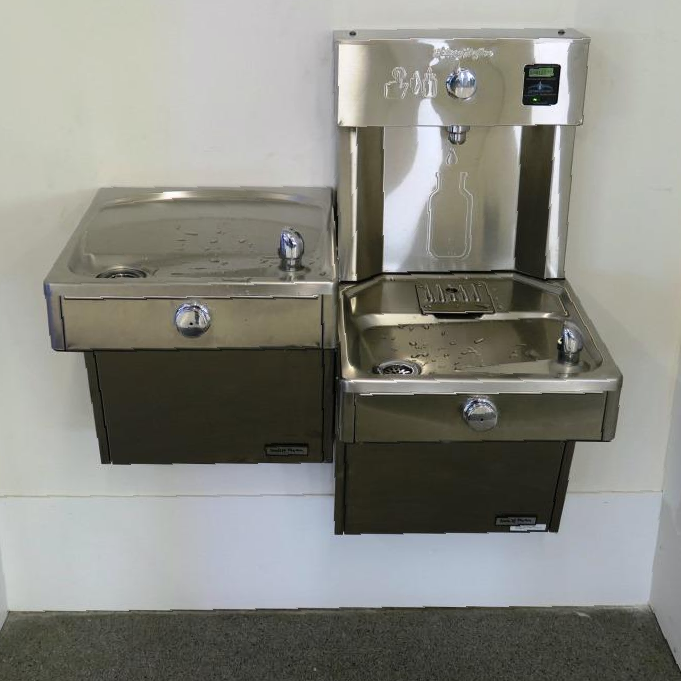 Water bottle refill stations are located throughout LAX, and are perfect for filling water bowls.

For travel regulations and additional information regarding flying with a service animal or pet, guests are asked to contact their airlines directly.

Follow us on our Instagram page today as three of our PUP therapy dogs takeover the account and show you how they make guests' experiences at LAX unforgettable and special.

Terminal Map for Animal Relief Stations:



About Los Angeles International Airport (LAX)
LAX, the fourth-busiest airport in the world and second busiest in the United States, was named a top-10 U.S. airport by SKYTRAX. LAX served more than 87.5 million passengers in 2018 and offers an average of 700 daily nonstop flights to 109 cities in the U.S. and 1,281 weekly nonstop flights to 93 markets in 47 countries on 69 commercial airlines. LAX ranks 10th in the world in air cargo tonnage processed, with more than 2.4 million tons of air cargo. LAX handled 707,883 operations (landings and takeoffs) in 2018.

LAX generated 620,600 jobs in Southern California, with labor income of $37.3 billion and economic output (business revenues) of more than $126.6 billion, according to an economic study based on 2014 operations. This activity added $6.2 billion to local and state revenues and $8.7 billion in federal tax revenues. The study also reported that LAX's ongoing capital improvement program creates an additional 121,640 annual jobs with labor income of $7.6 billion and economic output of $20.3 billion; $966 million in state and local taxes; and $1.6 billion in federal tax revenues.

LAX was honored as having the "Best Overall Customer Service Program" by Airports Council International-North America; named the "Best Airport for Breastfeeding Moms" by Mamava; selected for the Top 10 "Best of the U.S.'s Big Airports" (Wall Street Journal) and "Most Pet-Friendly Airports in the U.S. (Mental Floss); named the second-most improved airport in the U.S. by JD Power; received an "Innovation Award" from the L.A. Better Business Challenge for its Central Utility Plant; and named a "Business Leader in Air Quality" by the South Coast Air Quality Management District.
LAX is also the second-most popular airport in the world to appear on Instagram, according to wego.com. LAX is part of a system of two Southern California airports – along with Van Nuys general aviation – that are owned and operated by Los Angeles World Airports, a proprietary department of the City of Los Angeles that receives no funding from the City's general fund.

For more information about LAX, please visit www.flyLAX.com or follow on Twitter @flyLAXAirport, on Facebook at www.facebook.com/LAInternationalAirport, and on YouTube at www.YouTube.com/laxairport1.

As a covered entity under Title II of the Americans with Disabilities Act, the City of Los Angeles does not discriminate on the basis of disability and, upon request, will provide reasonable accommodation to ensure equal access to its programs, services, and activities. Alternative formats in large print, braille, audio, and other forms (if possible) will be provided upon request.


###