For Immediate Release
June 14, 2018

Contact:
Frederick Badlissi
(424) 646-5260

LAWA BUSINESS MATCHMAKING FORUM HOSTS NEARLY 1,000 SMALL BUSINESSES TO DISCUSS CONTRACTING OPPORTUNITIES AT LAX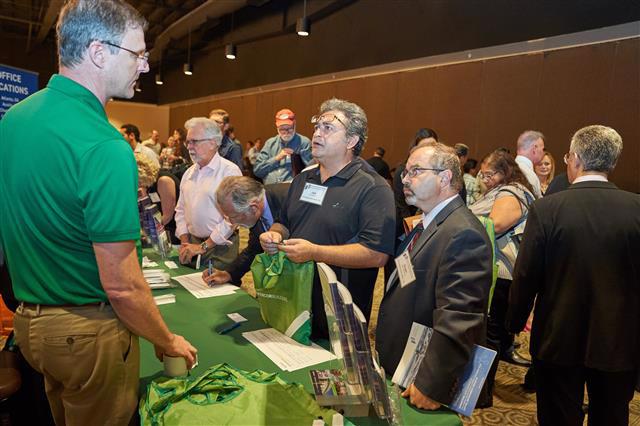 (Los Angeles, CA) – Small Business Enterprises (SBEs), Local Business Enterprises (LBEs), Local Small Business Enterprises (LSBEs), Disabled Veterans Business Enterprise (DVBEs), and other business enterprises met with select firms at today's Business Matchmaking Forum, held at The Proud Bird Restaurant, next to Los Angeles International Airport (LAX). The forum provided businesses of many different types with chances to meet one-on-one with prime contractors working on LAX's largest capital improvement projects, some of which are already underway. Prime contractors used the opportunity to meet with nearly 1,000 local businesses in attendance.

"As we move forward in building the future of LAX, including LAMP projects like the Automated People Mover (APM), and the Consolidated Rental Car facility, as well as other projects like the New Midfield Satellite Concourse, it's critically important that many of those builders come from right here, in and around the area that LAX calls home," said Bob Gilbert, Chief Development Officer, Los Angeles World Airports (LAWA). "We're creating relationships today that will not only help build the future of LAX, but will also sustain jobs across a variety of contracting businesses from throughout the region."

"Today is very exciting for LAX, for the community, and for the business community at large – especially small businesses," said Trevor Daley, LAWA Deputy Executive Director for External Affairs. "Todays' program is all about matchmaking. It's a lot of fun, but the main point is to bring people together, especially those who would typically not have the access to come in. Our doors are wide open, and we want to do business with everybody here, all of whom are aligned to move LAX forward together."

Contracting representatives from prime contractors met with potential subcontractors throughout the day, exchanging information and details that could lead to substantive contracting relationships in the future. Attendees also had the opportunity to attend a workshop hosted by panelists from LAWA and industry representatives, which discussed an overview of LAWA's Capital Improvement Program, project delivery methods, various contracting initiatives, and a discussion of contracting resources available to those pursuing contracts with LAWA.

Anthony Perez of Polycoat Products attended today's event, specifically interested in the upcoming Consolidated Rent-A-Car (ConRAC) project at LAX. When asked about his experience at today's Business Matchmaking event he said, "The network opportunities that these kind of events have are great for the companies to come together and shake each other's hands and do business."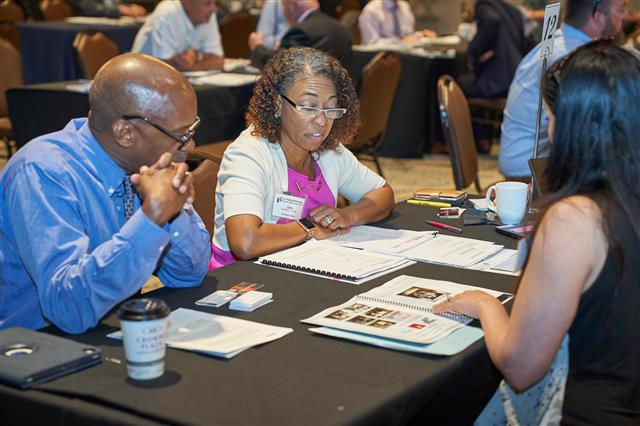 Kenetia Lee, owner of Pop Up Clean Up, remarked on the inclusivity of the event, and how informative it was in providing a roadmap for future contracting success. The event, she said, "helped my business have opportunities that I otherwise would not have had acesss to." She also was excited by the extent to which "LAWA is educating younger business owners in the surrounding communities, and also how LAWA contracts with local businesses to give them opportunities to grow and expand."

The forum also served to help prime contractors meet their contracting goals. Nearly all construction contracts awarded by LAWA include requirements to contract with a defined percentage of subcontractors from targeted communities, including those that are locally-owned, those owned by disabled veterans, and/or those that qualify as a small business. To include a greater number of local businesses in its contracts, LAWA last expanded its Local Business and Local Small Business Enterprise Program Ordinance to include businesses owned by service-disabled veterans in April 2017.

LAX is undergoing billions of dollars of construction, including new infrastructure and renovations, which will require a wide variety of small and local business contractors. In addition to the APM, projects like the Consolidated Rental Car Facility (ConRAC); the new Airport Police Facility; various Utilities and Enabling Projects; and the new terminal cores are among the projects in need of local subcontractors.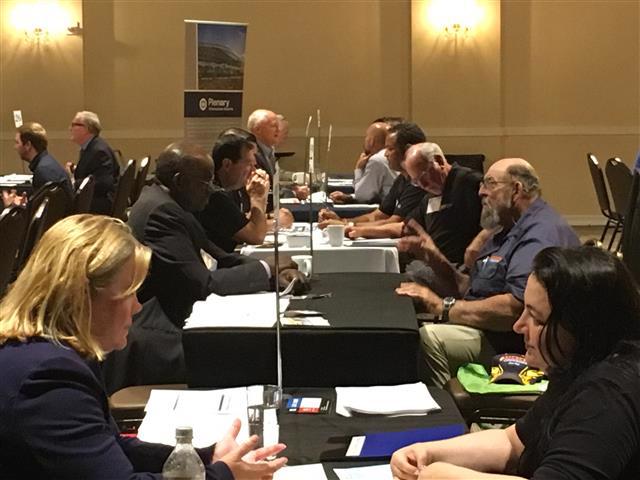 About Los Angeles International Airport (LAX)
LAX, the fifth busiest airport in the world and second in the United States, was named in Skytrax' 2018 top 10 U.S. airports. LAX served more than 84.56 million passengers in 2017 and offers 737 daily nonstop flights to 100 cities in the U.S. and 1,386 weekly nonstop flights to 88 cities in 44 countries on 73 commercial air carriers. LAX ranks 14th in the world and fifth in the U.S. in air cargo tonnage processed, with more than 2.2 million tons of air cargo valued at over $101.4 billion. LAX handled 700,362 operations (landings and takeoffs) in 2017.
An economic study based on 2014 operations reported LAX generated 620,600 jobs in Southern California with labor income of $37.3 billion and economic output (business revenues) of more than $126.6 billion. This activity added $6.2 billion to local and state revenues and $8.7 billion in federal tax revenues. The study also reported that LAX's ongoing capital-improvement program creates an additional 121,640 annual jobs with labor income of $7.6 billion and economic output of $20.3 billion, $966 million in state and local taxes, and $1.6 billion in federal tax revenues.
LAX is also the second most popular airport in the world to appear on Instagram according to wego.com. LAX is part of a system of two Southern California airports – along with Van Nuys general aviation – that are owned and operated by Los Angeles World Airports, a proprietary department of the City of Los Angeles that receives no funding from the City's general fund.
For more information about LAX, please visit www.flyLAX.com or follow on Twitter @flyLAXAirport, on Facebook at www.facebook.com/LAInternationalAirport, and on YouTube at www.YouTube.com/laxairport1.
As a covered entity under Title II of the Americans with Disabilities Act, the City of Los Angeles does not discriminate on the basis of disability and, upon request, will provide reasonable accommodation to ensure equal access to its programs, services, and activities. Alternative formats in large print, braille, audio, and other forms (if possible) will be provided upon request.