The menu draws from Midwest and West Coast influences.
For Immediate Release
June 6, 2018

CONTACTS:
Becca Doten, LAX
(424) 646-5260
[email protected]

Patricia Lombillo, Areas
(305) 267-8510
[email protected]


ASHLAND HILL OPENS UP AT LAX, BRINGING BEACH TOWN VIBE OF SANTA MONICA TO TERMINAL 7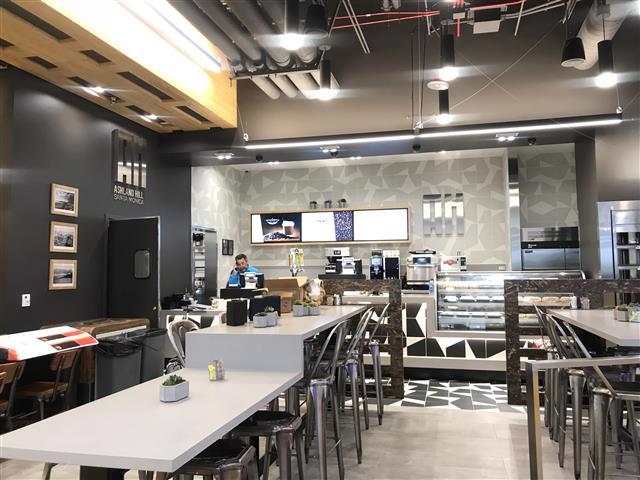 (Los Angeles, CA) Today, Los Angeles World Airports (LAWA) joined Areas, a leading provider of food & beverage and retail services in the travel industry, to announce the opening of its second Ashland Hill location at Los Angeles International Airport (LAX). Located in Terminal 7, Ashland Hill focuses on rustic, yet modern dishes. The menu draws from Midwest and West Coast influences blending the new and traditional into a spectacular experience. Ashland Hill features an extensive selection of local brews, a notable wine list, and a full bar for cocktails.

"At LAX, we love bringing Southern California to our guests, which is why we're so excited to welcome a local favorite, Ashland Hill, to Terminal 7," said Barbara Yamamoto, Chief Experience Officer, LAWA. "Today's opening is another step forward as we reimagine how LAX can provide an exceptional guest experience."

The almost 1,000 square foot space will be open from 4:00 AM to midnight. The concept will feature hot breakfast to go in the mornings, and light fare for the rest of the day, including soups and sandwiches. The grab & go cases are stocked with distinctive salads and other Ashland Hill menu items. Unique to this location will be a hot grab & go case making items like fish & chips take-out ready during peak times.

"There is such a unique culinary vibe throughout California, and we are excited to bring one more facet of it to LAX through Ashland Hill," said Sergio Rodriguez, CEO of Areas in the United States. "This partnership takes food on-the-go up a notch for passengers traveling through Terminal 7."

Ashland Hill is the third concept Areas has opened in Terminal 7. They currently also operate Dunkin' Donuts and BGrill by BOA Steakhouse.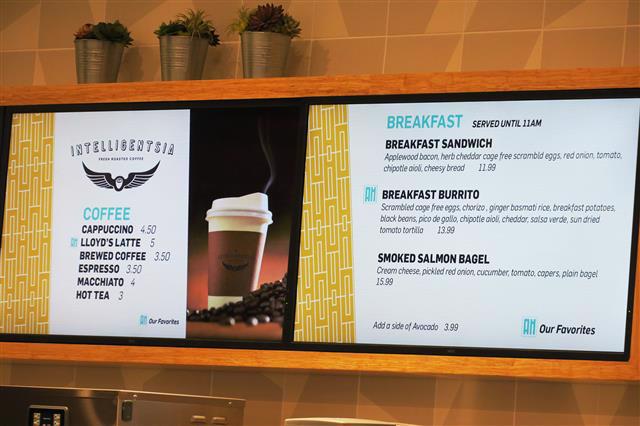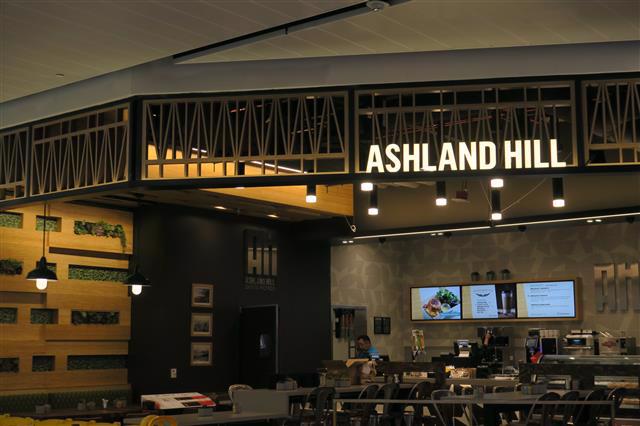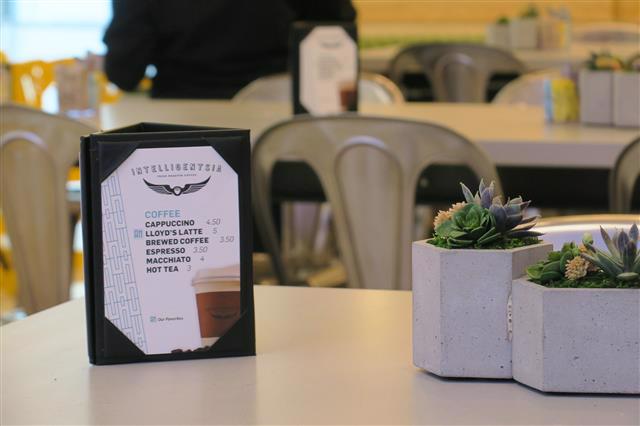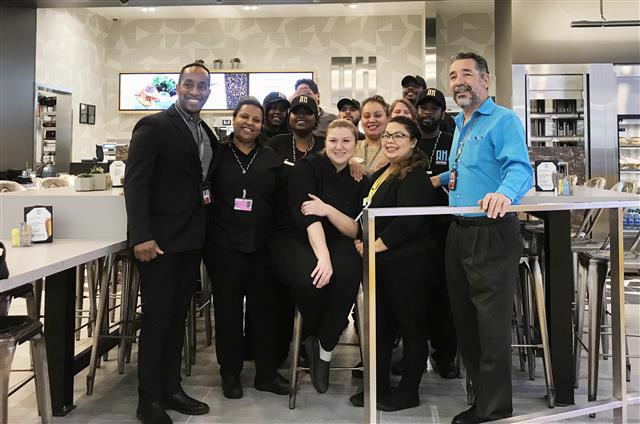 About Los Angeles International Airport (LAX)
LAX, the fifth busiest airport in the world and second in the United States, was named in Skytrax' 2018 top 10 U.S. airports. LAX served more than 84.56 million passengers in 2017 and offers 737 daily nonstop flights to 100 cities in the U.S. and 1,386 weekly nonstop flights to 88 cities in 44 countries on 73 commercial air carriers. LAX ranks 14th in the world and fifth in the U.S. in air cargo tonnage processed, with more than 2.2 million tons of air cargo valued at over $101.4 billion. LAX handled 700,362 operations (landings and takeoffs) in 2017.

An economic study based on 2014 operations reported LAX generated 620,600 jobs in Southern California with labor income of $37.3 billion and economic output (business revenues) of more than $126.6 billion. This activity added $6.2 billion to local and state revenues and $8.7 billion in federal tax revenues. The study also reported that LAX's ongoing capital-improvement program creates an additional 121,640 annual jobs with labor income of $7.6 billion and economic output of $20.3 billion, $966 million in state and local taxes, and $1.6 billion in federal tax revenues.

LAX is also the second most popular airport in the world to appear on Instagram according to wego.com. LAX is part of a system of two Southern California airports – along with Van Nuys general aviation – that are owned and operated by Los Angeles World Airports, a proprietary department of the City of Los Angeles that receives no funding from the City's general fund.

For more information about LAX, please visit www.flyLAX.com or follow on Twitter @flyLAXAirport, on Facebook at www.facebook.com/LAInternationalAirport, and on YouTube at www.YouTube.com/laxairport1.

As a covered entity under Title II of the Americans with Disabilities Act, the City of Los Angeles does not discriminate on the basis of disability and, upon request, will provide reasonable accommodation to ensure equal access to its programs, services, and activities. Alternative formats in large print, braille, audio, and other forms (if possible) will be provided upon request.

About Areas
Areas is one of the global leaders in the travel catering and retail industry with global sales of €1.668bn in 2016. A global brand of Elior Group, Areas welcomes 330 million customers each year in 2,000 restaurants and points of sale in 13 countries in Europe and the US, as well as in Mexico and Chili.

As the caterer of choice in the travel and leisure markets, Areas has made quality its key priority for 45 years and is now present in strategic and local transportation hubs across the world (airports, train stations, motorway service plazas), as well as in exhibition centers and leisure parks.

Building upon a culture of operational excellence, Areas draws on its in-depth understanding of travelers' needs and the most extensive range of catering concepts on the market to offer the perfect blend of ingredients for each of its 900,000 daily customers to savor. For further information : http://www.areas.com Areas on Twitter @Areas / @Areas_FR / @AreasUSA / @Areas_ES
###